Colours of Ostrava is the greatest music festival in the Czech Republic. And far and wide beyond. For the fourth year in a row, we manage its Facebook, Instagram and Twitter. Indeed, we used to have a Snapchat too. And for sure, we don't have it anymore. We also supervise the festival's sister projects: the Meltingpot Forum and the Colours Selection concerts.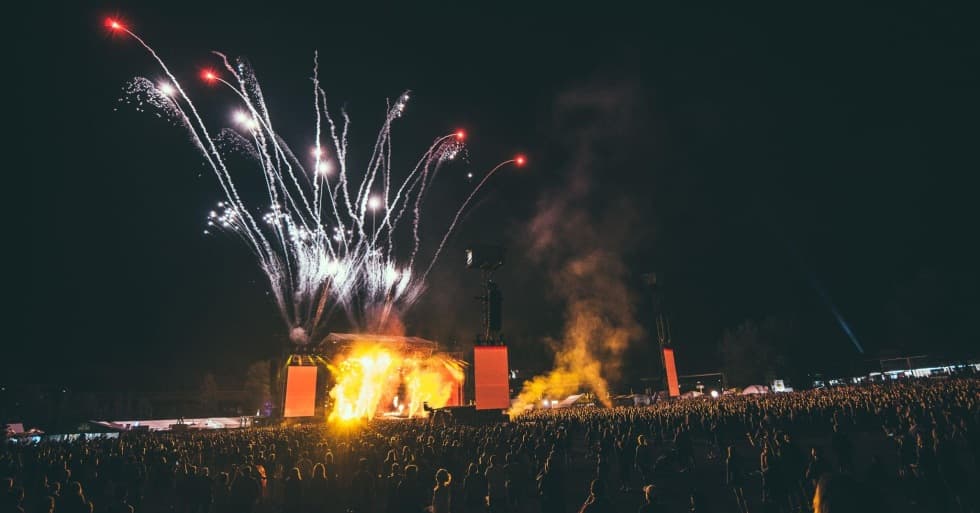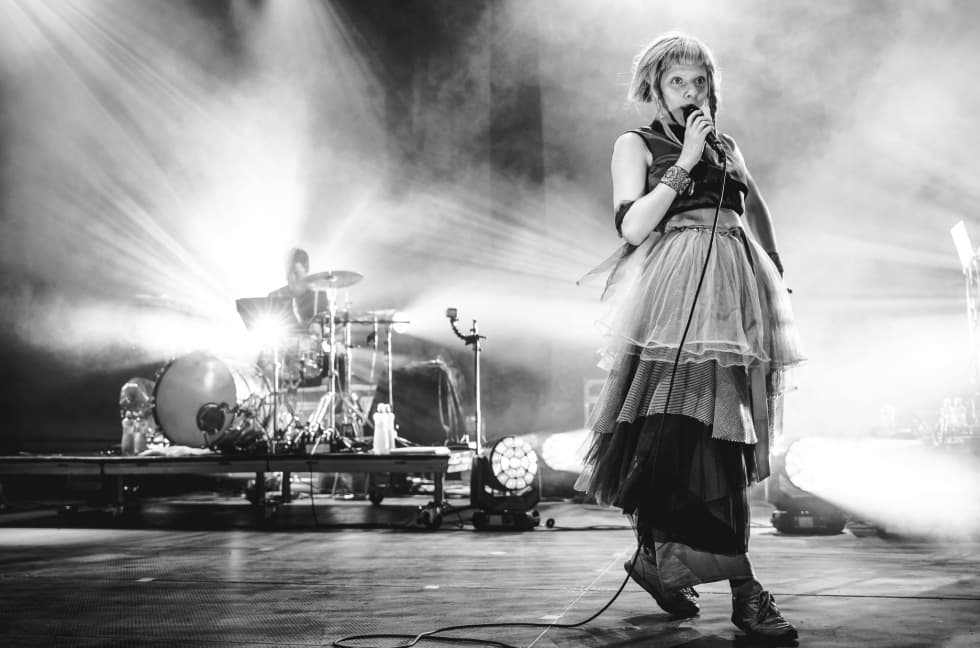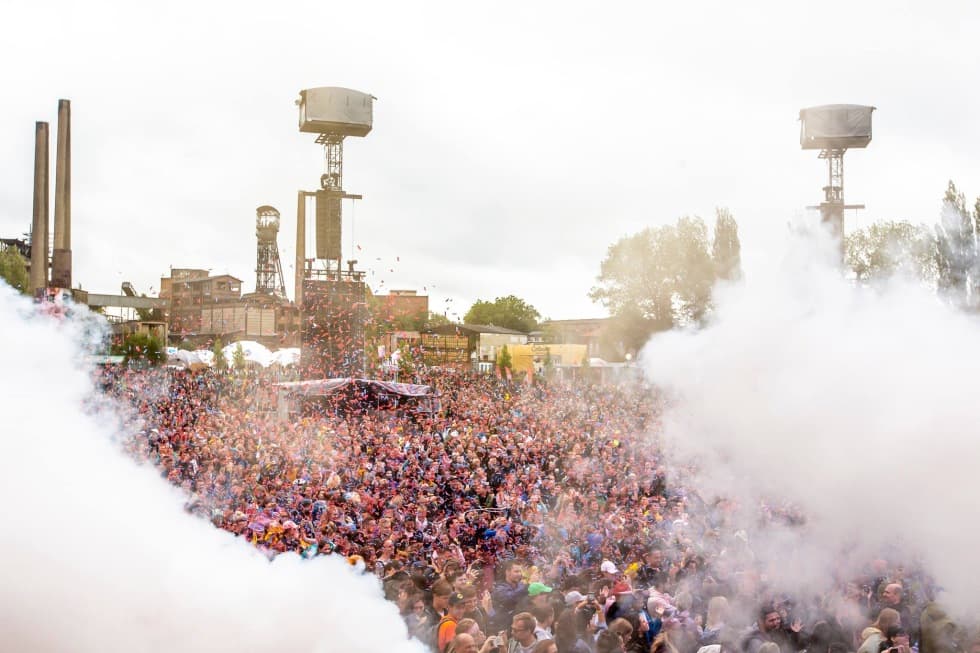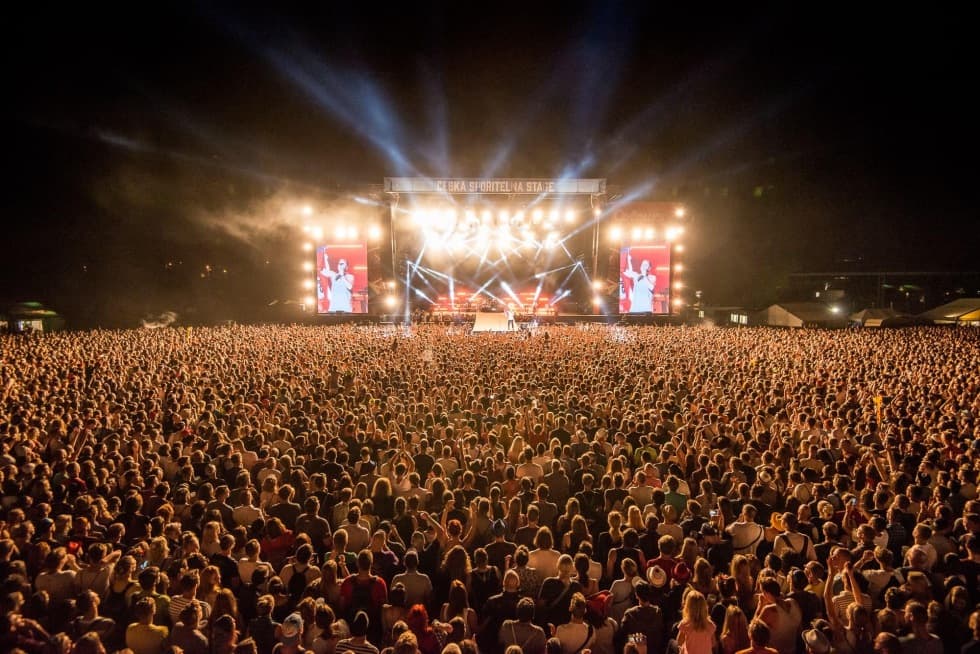 A festival is a world on its own. During the four days, there's only the here and now. And that is how our team lives Colours. What is it you expect from a festival? Pictures? Videos? Answers to your Qs? We bet it's a balanced mix of all of that. You probably want it in real time and best quality. Once a concert ends, we're ready with the best pics, copy and videos. Designed for all formats and platforms. We've got bonuses too. We'll get to that. Let us show you a few numbers first.
---
Interactions on Facebook in 2018
---
Cumulative reach on Facebook in 2018
---
Views of Instagram posts in 2018
---
Interactions on Instagram within the festival week
We'd love to show you a few graphs too
---
Let us show you a Zoomsphere comparative analytics of 2018 overall Facebook interactions. As you can imagine, we are more than happy with the results. Colours have hit only a little less than the Sziget festival, a seven-day event attended by half a million people.
What the media have to say?
---
OK, we failed, we did
---
A crisis best overcome? The one you never hear about. Which is why we'll keep a lot to ourselves. We can show you one example, though. Once upon a time, we came up with an idea. But people didn't like it. They didn't like it so much that we got over 600 angry reactions and hundreds of pretty nasty comments within minutes. So we put our heads together, called the thing off and there came a happy ending. The reaction to our fans' wishes reached double numbers of the original post.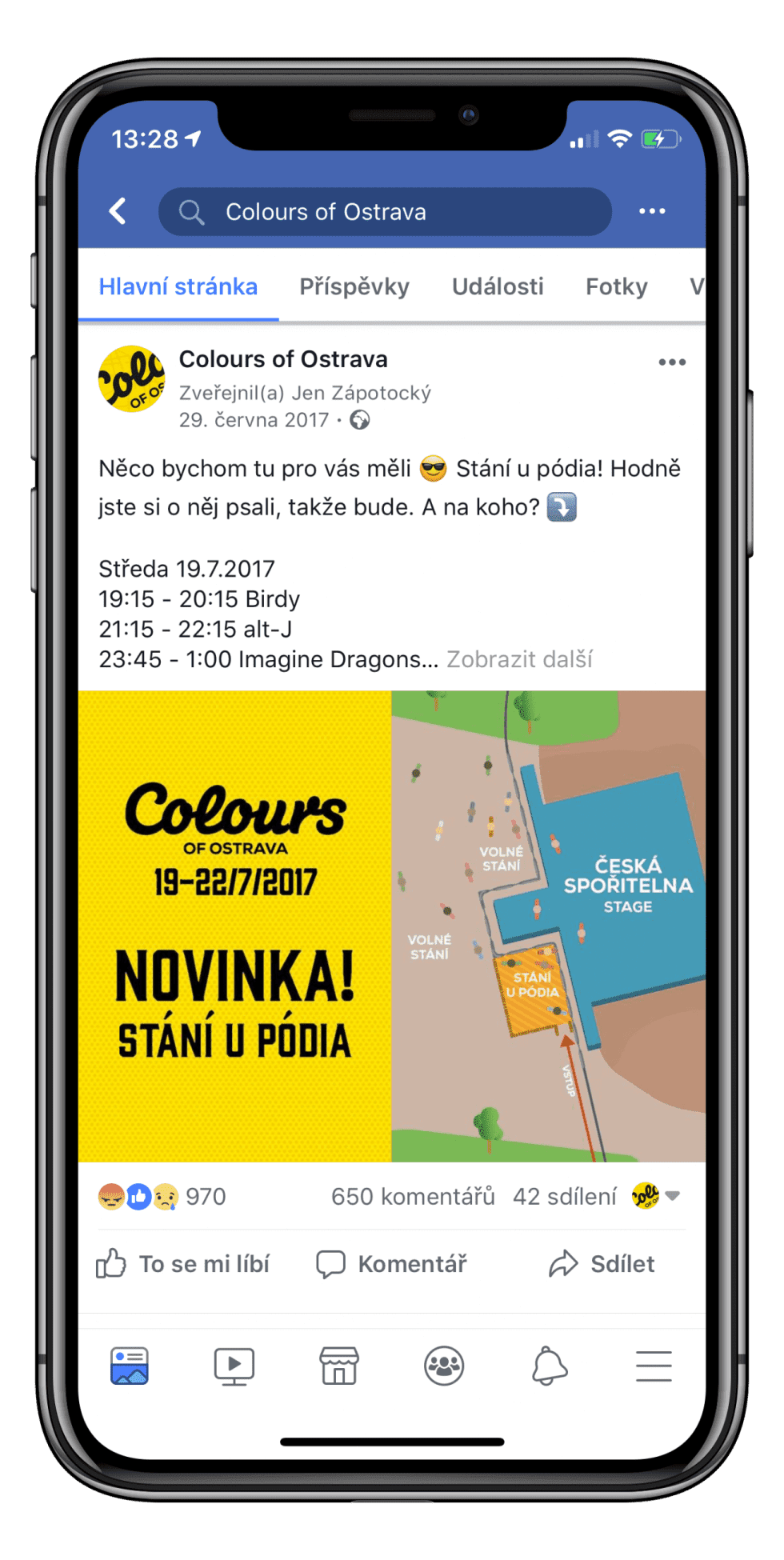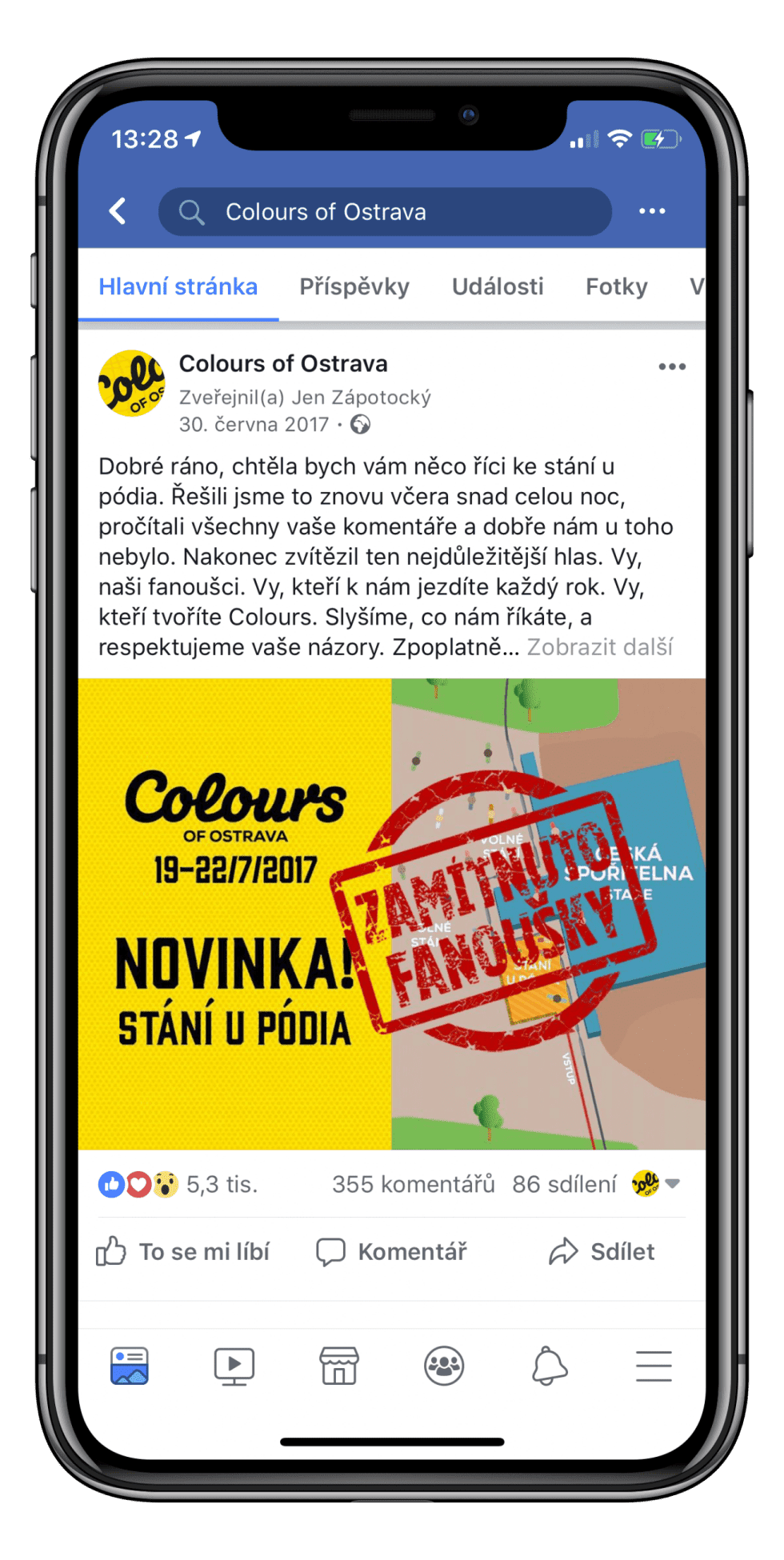 From Instagram to the biggest stage in no time
---
Now let us show you our Instagram stories. We have it all: program tips, pictures from gigs, videos, reactions, contests. And much, much more! When Instagram launched its question stickers, we didn't hesitate a second, introducing our own touch up. In real time, visitors got to see what the others think - on their smartphones and the LED screens at the two largest stages. We also added a couple of major stories, building up a cool interface of online and offline.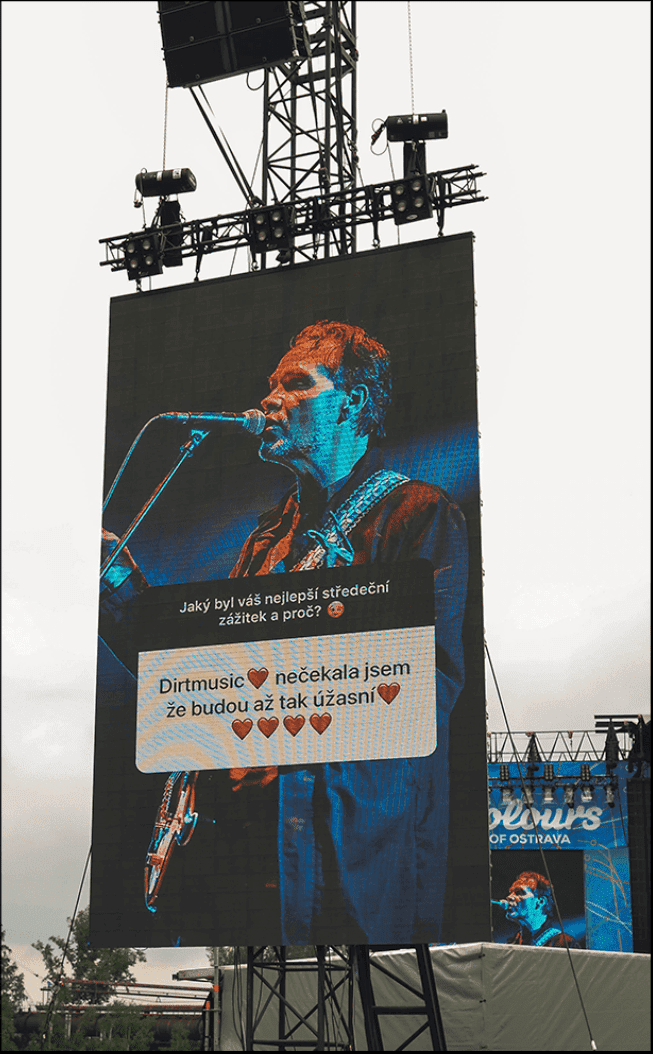 Once more about Instagram 🏅
---
It is a successful year for the Instagram account of Colours of Ostrava, with two important awards: the second place at Fénix content marketing and the title Top Rated at the Golden Semicolon competition. Thank you!